,,Tegenwoordig is het chemie en eentonigheid.'' – Johan Vollenbroek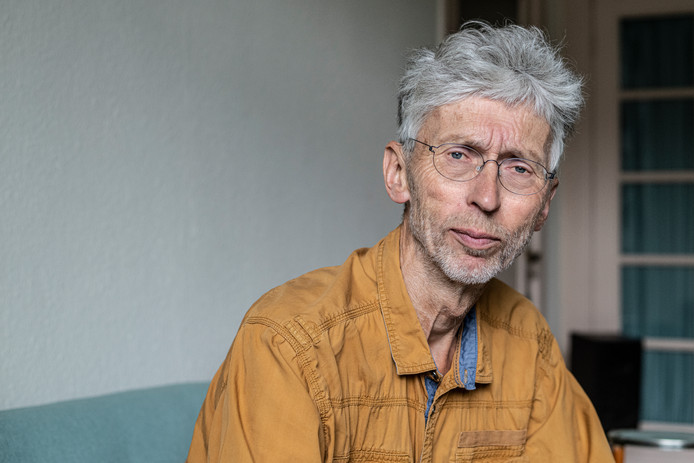 Alle ogen zijn gericht op hem gericht na het ingrijpende besluit van de Raad van State om het stikstofbeleid af te schieten. Wie is Johan Vollenbroek? Wat drijft hem? Is hij 'de vervelendste Nederlander', zoals website Geenstijl hem typeert? Of een milieuridder om te prijzen? Eén ding is zeker: het getorpedeerde stikstofbeleid is niet zijn eerste trofee.
Elf jaar geleden schrok de IJmond op: het aantal gevallen longkanker bleek er veel hoger dan elders. Iedereen keek naar Corus, het huidige Tata, als mogelijke oorzaak. Stichting Natuur en Milieu bemoeide zich ermee, 'Zembla bezocht' bezorgde artsen in Wijk aan Zee en na onderzoek door het RIVM, ging het staalbedrijf door de bocht. Tata Steel installeerde doekfilters die de uitstoot van dioxines, fijnstof en zware metalen beperken.
Uitstoot
"Die victorie dankt Wijk aan Zee deels aan hem", zegt Dorpsraadlid Douwe Buwalda. "Als Dorpsraad zochten we contact met Vollenbroek voor advies. Er was een revisievergunning aan Corus verleend voor vuile uitstoot, maar die leek ons veel te ruim. Samen met Johan begonnen we een bodemprocedure. Juridisch bleek hij super onderlegd. En hij had niet één, maar wel twintig zaken lopen. Zeer gedreven. Een echte vaderlandse Don Quichot. Nadat we onze rechtszaak wonnen, moest Corus haar uitstoot wel inperken."
Jarenlang vocht Vollenbroek op de achtergrond. Nu priemen zijn smalle gelaat en professorsbrilletje door beeldbuizen als drakendoder van falend milieubeleid. Toch maakt de 70-jarige chemicus en procestechnoloog al zo'n twintig jaar, sinds hij milieuclub Mobilisation for the Environment (MOB) oprichtte, met grote regelmaat de gang naar de rechter. Om zo tegen, in zijn ogen onterechte, vergunningen te strijden. Het leverde hem zowel beklagers als bewonderaars op.
De oorsprong van zijn activisme ligt in het werk als milieuadviseur bij ingenieursbureau Royal Haskoning. Vollenbroek hielp Oost-Europese landen bij het invoeren van Europese natuur- en milieuwetgeving, maar ergerde zich in eigen land aan de achteruitgang van natuur. Ook namens MOB deed hij milieuklussen over de grens, maar terug in eigen land hamerde hij er bij het toenmalige ministerie van VROM en raffinaderijen op dat ze in Pernis, in weerwil van Europese regels, niet de best beschikbare technieken gebruikten.
Moe van het gedram verzuchtte het hoofd juridische zaken van het ministerie op een dag: 'Het is klaar Johan, anders loop je maar naar de rechter.'
En zo startte Vollenbroek zijn juridische kruistocht. Tegen fijnstof, benzeen en stikstofoxiden. Niet alleen raffinaderijen werden het mikpunt, ook afvalverbranders en kolencentrales; eigenlijk elke grote vervuiler die niet binnen de wet opereerde.
Na een gewonnen juridisch gevecht met de kolencentrale van E.on in Rotterdam moesten alle kolencentrales, waaronder de Hemwegcentrale van Nuon, een rookgasreiniger inbouwen die de uitstoot van stikstofoxiden sterk verkleinde. Vollenbroek: "Toen dacht ik bij mezelf: 'Dit gaat goed. De rechtspraak werkt'." Het succes werkte als duwtje in de rug.
De strijd tegen Corus voerde Vollenbroek samen met Ron Wit, toen hoofd klimaat & energie bij Stichting Natuur & Milieu. "Het unieke aan Johan is zijn combinatie van kennis. Ik heb nog nooit een jurist gezien die zo goed is als ingenieur en andersom", zegt Wit, nu directeur energietransitie bij Eneco. "Hij is heel analytisch, hij kijkt gewoon of overheid en bedrijfsleven zich aan de regels houden. Maar hij is ook best relaxed, hij is niet van de antikapitalistische school."
Boerderij
Toch zien veel boeren hem als onruststoker. "Een lastige kerel die geen begrip heeft voor de agrarische wereld", schetst Gerbrand van 't Klooster van boerenorganisatie LTO, het gevoel onder veel veehouders. Omdat Vollenbroek niet rechtstreeks tegen de Programmatische Aanpak Stikstof (PAS) kon procederen, startten hij en medestanders ruim duizend bezwaarprocedures tegen natuurvergunningen voor staluitbreidingen. Alleen zo meende hij flora en fauna te kunnen redden van een stikstofstorm. Op elk geraakte boerenbedrijf voelde het echter als een vendetta.
"In mijn omgeving heeft een jong boerengezin het melkveebedrijf van één van de ouders overgenomen", vertelt Van 't Klooster. "Nieuwe stal, 130 melkkoeien. Een flinke investering. Maar tegen de natuurvergunning is beroep ingesteld door MOB. 'Waarom wij?', denkt het gezin. Moeten zij terug naar 70 koeien? 'Dan zijn we failliet'. Zoiets raakt ze tot in hun botten. En dan vragen collega's zich af: is dit boertje pesten? Of een afrekening om het één of ander?"
Varkens
Vollenbroek groeide nota bene zelf op op de boerderij: varkens, kippen, granen op slechts 10 hectare nabij Doetinchem. De milieustrijder herinnert zich vooral natuur. "Tegenwoordig is het chemie en eentonigheid." Zijn vader stopte omdat hij niets moest hebben van schaalvergroting. Precies zoals zijn zoon megastallen bestrijdt. "Ik zat wel op één lijn met mijn vader."
Maar voor Vollenbroek gaat het niet om 'boertje pesten'. Wel om de overheid te dwingen beter de biodiversiteit te beschermen.
De winst bij de Raad van State in de stikstofzaak is voor de in 2008 geridderde milieustrijder een 'waterscheiding'. Het land mag dan op slot staan, Vollenbroek ziet het als unieke kans om eindelijk de natuur serieus te nemen. Wachten op oplossingen van de commissie Remkes doet hij niet. Want de volgende dossiers liggen alweer op tafel. Nu moeten ook Schiphol en biomassacentrales eraan geloven.
Waar haalt de zeventiger zijn energie vandaan? "Veel sporten", antwoordt Vollenbroek ad rem. "Zie je die ligfiets? Laatst nog 260 kilometer gedaan op één dag." Met zijn vrouw fietste hij al eens op en neer naar Sevilla. De meeste energie haalt hij echter uit gewonnen rechtszaken. "Ik heb Nederland een stukje schoner gemaakt."
Het originele artikel is op 24 September 2019 gepubliceerd en is geschreven door Edwin Timmer